Our professional IT tutors train you, care you and place you. Xpresdata aims to offering a high quality corporate training along with project from day-1. Get trained on domain related project with complete real-time exposure and make your career placement easy.


Our commitment to student success will be reflected in our core values of:
Educational Excellence
Student Satisfaction
Career Services Success
Continuous Improvement Of Our Institution
Unleash the potential of AI and ML With Xpresdata
Machine learning algorithms build a model based on sample data, known as training data, in order to make predictions or decisions...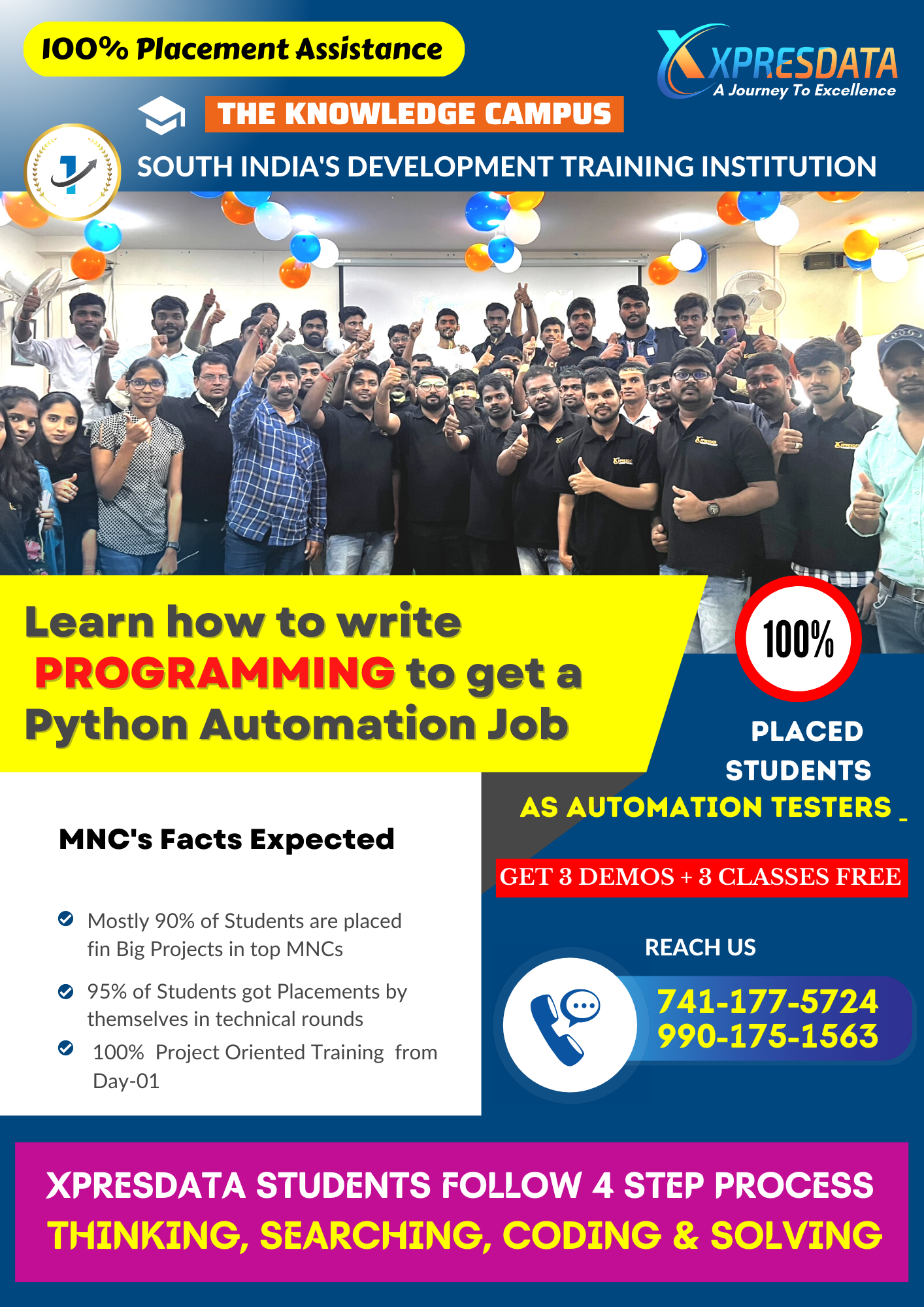 About Xpresdata Edtech Academy
Our Vision
Our goal is to assist every student in achieving their educational and professional goals.
Xpresdata provides focused, relevant career training in a relatively short period of time to prepare students to enter the workforce as Data Scientists, Programmers, Automotive Technicians, and top-class engineers all around the world.